With the festive season approaching, we thought this a good opportunity to look back at what happened in the world of M&A in 2020 – and what we think 2021 may bring.
2020 in summary
As our latest M&A monitor shows, deal-making over the last 12 months fell sharply year-on-year, with M&A down 18 per cent by value and 14 per cent by volume from the previous 12 months.
However, despite activity being the lowest since 2013, the second half of 2020 saw an unprecedented fightback. The 79 per cent uptick by value from H1 to H2 was the biggest half-year jump on record (including December seeing the largest US-target deal of the year – AstraZeneca's nearly $40bn cash-and-stock deal for Alexion).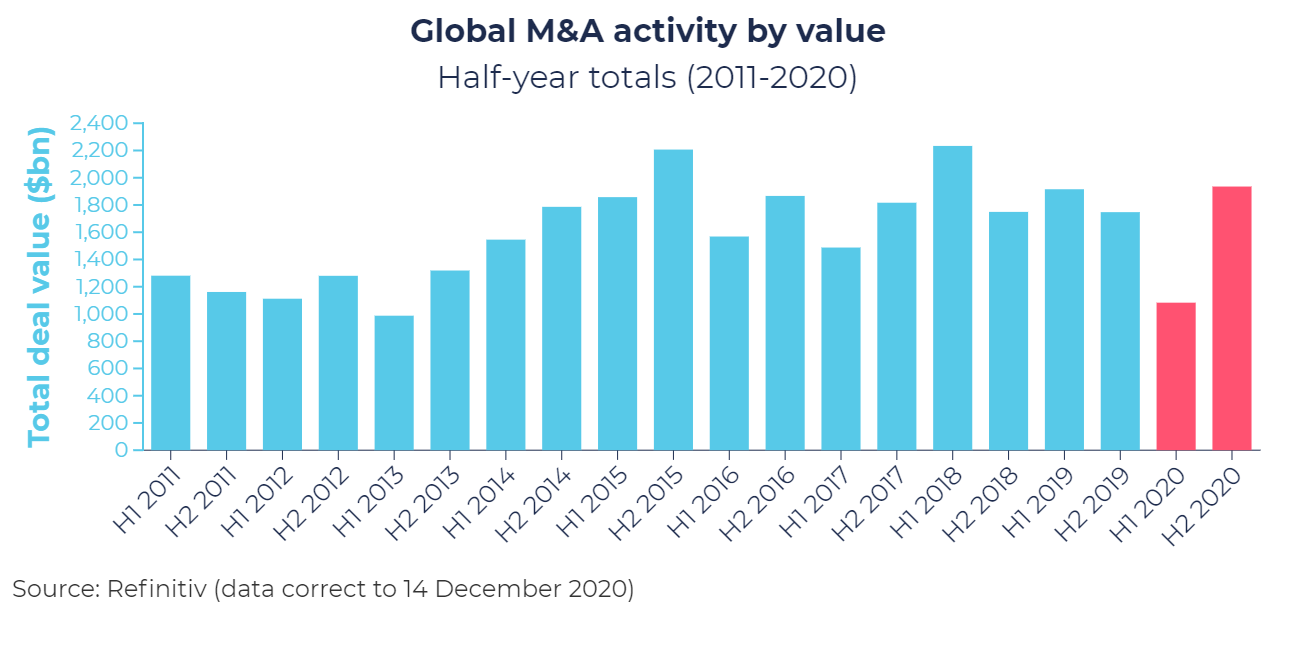 Technology, media and telecoms was the biggest sector by value for the eighth consecutive year, with tech and digital assets the target in four of 2020's top 10 deals. S&P Global's $43.5bn buyout of IHS Markit was the largest acquisition since Occidental/Anadarko in Q1 2019.
What's in store for 2021?
With vaccines receiving regulatory approvals, inexpensive financing still readily available, new investment classes like special purpose acquisition vehicles (SPACs) providing even more M&A fuel and equity valuations sky-high, we think conditions are primed for a deal-making surge in 2021. Indeed there is evidence that this surge has already begun, with 2020's six biggest acquisitions all announced since the start of September.
However, it won't all be plain sailing. The M&A monitor also looks at issues we believe could make completing transactions over the next 12 months more difficult:
From Freshfields' global transactions team, we hope you manage some downtime over the next few weeks, and that 2021 is positive for you, your business and the world at large.